Blink-182 guitarist Tom Delonge has been talking to Rolling Stoneabout the band's forthcoming new album:
"I want to make sure we don't lose that angst," he said over at this link. "I want to take that and deliver it in a package that's very modern, using instrumentations and formulas to launch you into different places with music that is not just three-chord pop-punk with riffs. What we can do now is take the essence of what Blink-182 was and really make it into something that has a crescendo. That's what excites me."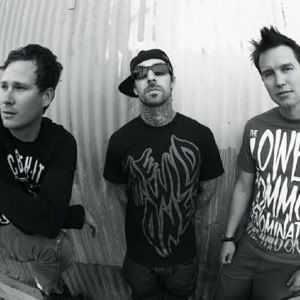 That's decent, but not as good as what Delonge said to Rock Sound recently as he confirmed that the band's aim is to have the new record complete and available for fans by the time Blink arrive in the UK for their forthcoming tour.
"We will not tour if there is no new record," he said boldly in a recent issue. "The goal is to finish and squeeze it out at the very last minute so people have the new songs in time for the dates. The album will be great, I promise you that, I think it's gonna be what everyone wants it to be; it will be fun and full of attitude but the songs are super relevant and giant sounding. Think Blink but stadium rock."
Check out the tour dates HERE